Onboard from Amsterdam to Tenerife
January 11, 2020
So, my adventure has begun!
The first part of the journey started in Amsterdam. There were a lot of things I had to get used to: doing all the things I do at home but in a strange environment. We spent the first week in the harbour in Amsterdam, loading supplies for the first part of our trip. Going out to sea also took a lot of getting used to. A lot of people were seasick and we started on our watches. When we got to Coruña we were glad to get back on land, but we did also miss the rocking of the ship!
From Coruña we went on to Tenerife. Fewer people were seasick on this crossing and we had a lot more fun. When we got to Tenerife we climbed the Mount Teide volcano; there I discovered what it is like to have altitude sickness. We also had an exchange with a local school, which was a great learning experience as it showed us some cultural differences.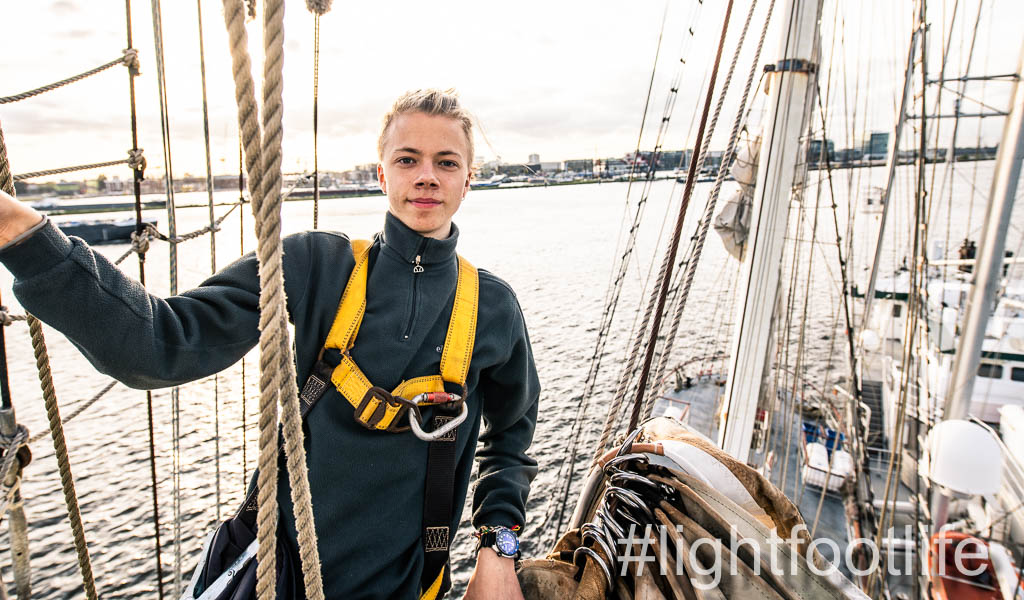 My school schedule is very busy in the coming weeks. I really want to do my first test week well, although I sometimes find it difficult to concentrate. This is partly because the ship is such a different environment to do schoolwork in, but also because there is so much going on every day with changing watches for example. I have done my first test and planned another two and I have finished my first book.
We also have Spanish classes which I find difficult, because languages are not my favourite subjects. I am working hard on it though. In Tenerife I ordered an ice cream in Spanish – a success!
My mentor has helped me with planning my work and we are looking for things that can help me keep my focus. I really want to pass my tests but I will have to get more work done, so I am working hard on my self-discipline.
The watch days have really taught me about working as a team because setting these large sails can only be done by working together. I have also learnt a lot about the instruments like the radio and radar, and I'm becoming more familiar with them now – something that I wouldn't have had any experience of if I hadn't started school at sea.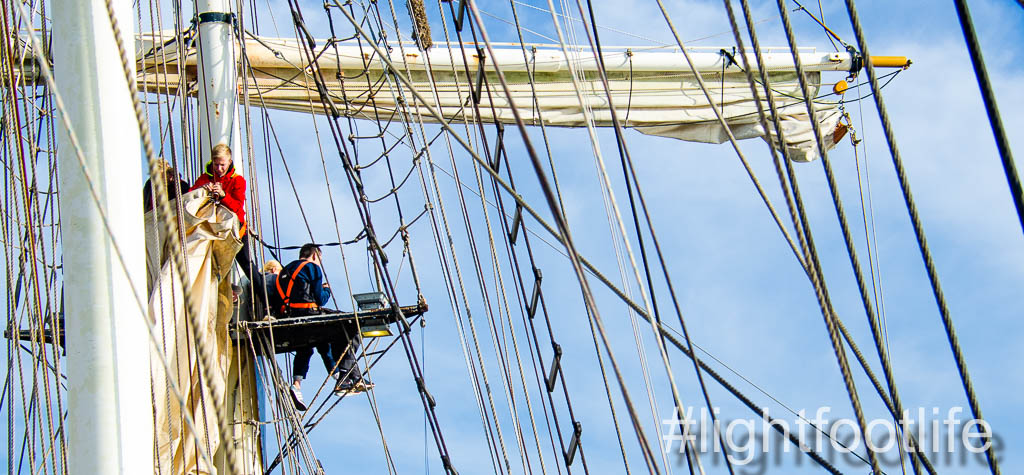 Working in the kitchen is quite hard. Finding your way around this space is quite a challenge and I have to really concentrate to keep things from burning or falling over. The second time in the kitchen was much better already and I succeeded in making banana bread which was finished on time.
I have also practiced developing some of the competencies I set as targets: "taking responsibility" and "communication". I have taken charge of setting up the equipment for the film nights on Saturdays. And when we had our Spanish guests on board in Tenerife some of my colleagues and I gave them safety instructions when they wanted to climb the rigging. It's a brilliant opportunity to practice independence.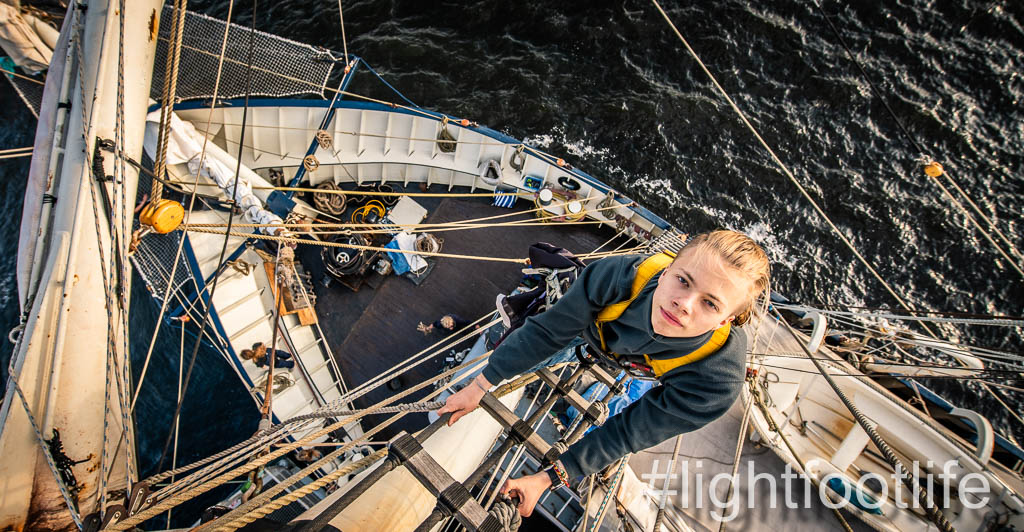 Reflecting on the initial stage of the journey, I am quite happy with how things are going so far. I'm really looking forward to learning more about sailing the ship, navigation, and maintenance. Life on board a ship isn't always easy, but I am enjoying the challenge so far.
Next stop: Dominica!