Coronavirus plans: sailing homewards from Bermuda
April 21, 2020
We have travelled more than 10,000 Nm now, so by maritime tradition I could get a tattoo of two swallows!
Sailing to Bermuda was fun, though it got noticeably colder as our journey progressed. We started out on the bridge in shorts and t-shirts, and by the next day we were wearing gloves and full sailing gear. It was at that moment I fully realised that we are on our way home, back to the Netherlands.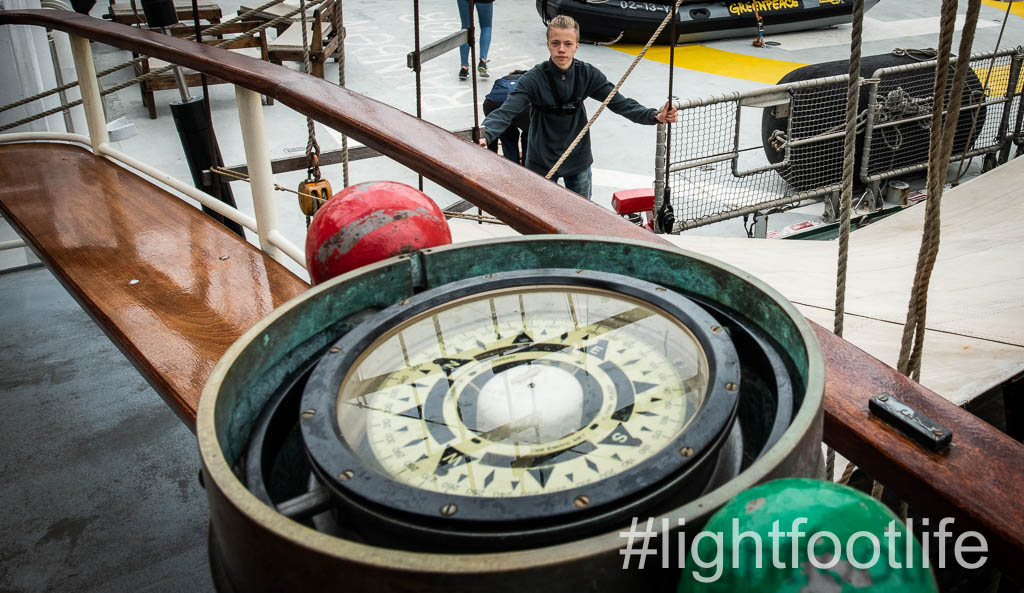 Bermuda is a really beautiful country with lots of interesting (though expensive!) shops and beautiful buildings. We were in the harbour together with the Pelican of London, and on our last day there we were joined by the Thor Heyerdahl too. We had a film night together with the students on the Pelican and we toured each other's ships. Leaving Bermuda went well: the wind was favourable and almost nobody was seasick.
We are now on our way to the Netherlands. There will be no stop on the Azores because they have gone into lockdown due to the coronavirus pandemic. We have been at sea for two weeks now and we`ll be sailing to the Netherlands in one go, which will take about four weeks. This is the longest leg any School at Sea crew has ever sailed. We can be proud of that.
The third ship takeover was quite a challenge because there was a lot of freezing wind and rain during our stint running the ship. Luckily there was no snow on my watch as deckhand. We managed to sail 10.3 knots on our watch on three sails. However, I have to admit we did also accidentally break a few things on our last watch. But – because we were the only watch to hit the 10 knots achievement – our captain is going to reward us with candy when we get to the Netherlands!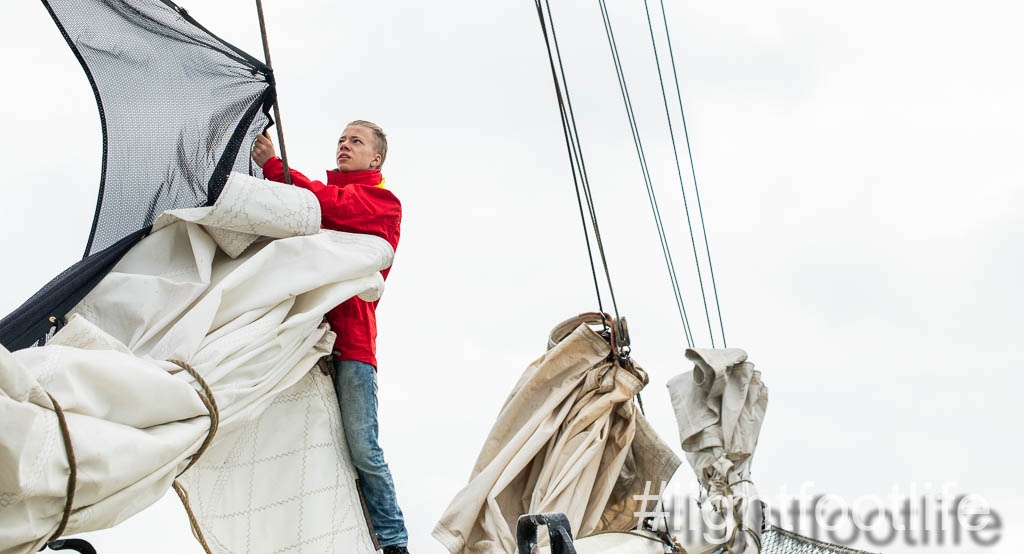 I`m still quite busy with my schoolwork. I recently took a maths test and I`ll also take a biology test soon. I`m currently preparing for the tests I'm scheduled to take shortly after I return to my school, the Montessori College in Arnhem. I'm not entirely sure how this will pan out now – due to coronavirus the school will be closed until 28th April at the earliest. Classes will probably have been taught online but I don`t know what the plans are for the test week that would normally take place at the start of May. I`ll need to get in touch with my teachers quickly to figure out what I need to do and how we are going to plan my studies and tests when I return.
My school mentor onboard says I can be proud of how I've learned to stick to my plans and finish my work on time. It was the most important skill that I wanted to work on during my period of schooling at sea: planning and completing my schoolwork effectively. Throughout my journey, I've tried several different ways of planning (by day, by week etc) and in the end I realised that setting goals for a single subject per day works best for me. It allows me to keep my focus and meet the goals I have set. My mentor noticed that I am much more motivated now that I'm using this planning method, and that I am also taking better care of myself personally.
Right now, my main goals are to prepare for my return and to enjoy the last weeks of this trip as much as possible. My next blog post will be when I reach internet connectivity at home in the Netherlands!